Forms
2020-21 Pre-Participation Physical & Release Forms
All ZCS Athletes must have a hard copy of the physical form on file in the athletic office of their respective school BEFORE participating in any try-outs or practices. The physical form MUST bear the hand-written signature and license number of a physician in order to be accepted. No signature stamps will be accepted! These recent changes are required by the IHSAA and are not rules from Zionsville Athletics.
__________
Online Paperwork
In addition to a physical, ZCS collects the following ONLINE paperwork:
• Heath History Update Questionnaire and Consent and Release Certificate
• Online Signature Page
Please note: the Rank One online forms will ask for a Student ID. The Student ID is firstname-lastname (i.e. jane-doe). Thank you!
__________
Student Random Drug Testing (RDT) Program:
On April 10, 2017 the ZCS Board of School Trustees adopted Policy 5530.01 creating a random drug testing program for all high school students participating in extracurricular activities or purchasing a pass to park on campus.  New this year, each student wishing to participate in extracurricular activities or park on school grounds will need to complete a consent form enrolling in the testing program.  This form (linked above) requires the signatures of both the student and a parent/guardian. This form can be turned in to the athletic office and is valid until the student opts out of the program. For purposes of this Drug and Alcohol Testing Program, the term "extracurricular activities" means all athletic programs, student government, and recognized school clubs.

A hard copy of the RDT Consent Form must be submitted to the Athletic Office before the first competition date. This form only needs to be completed ONCE as it covers all four years of high school.
__________
Extracurricular Travel Release Form
Due to the Covid-19 pandemic, a student may arrive and/or depart from off-campus extracurricular events or contests without using school-provided transportation. In order to opt out of bus transportation, a Travel Release form must be on file in the athletic department before the contest season begins. In addition, the student/parent must sign up on their team's designated Sign Up Genius indicating which transportation they will be opting out of. These sign ups MUST be completed no later than 1:00 pm on the day of the contest (or by Friday if it is a Saturday competition).  
__________
Program Support Fee
Program Support Fees can be paid by check and turned into the Athletic Office. If you would like to pay online, please visit www.schoolpay.com.
__________
ZABC Membership Form
The Zionsville Athletic Booster Club was founded in 1975 as a volunteer organization to raise funds to support all student-athletes in the ZCS high school and middle school athletic programs. Funds received last year supported over 1,000 athletes participating on more than 80 teams in 35+ athletic programs. Funds pay for uniforms, equipment, field work, officials fees, scholarships and other expenses that are not covered by ZCS general fund dollars.
__________
Sports Pass Order Form
Sports passes are good for free admission to any athletic contest hosted by ZCHS throughout the school year with the exceptions of IHSAA tournament series events or HCC events. To order your sports passes, print the form (see below) and send to the athletic office at ZCHS.
__________
Letter Jacket Orders
Letter jackets can be ordered any time in the athletic office at ZCHS. We have samples in the athletic office for athletes to try on. Jackets take 5-6 weeks to be delivered. Cash, checks or credit card (via Square) accepted.
__________
Championship Patches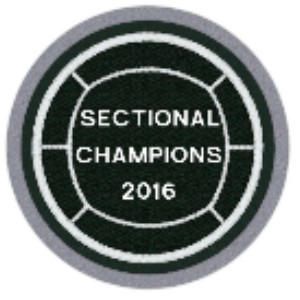 Students or parents can place their orders from Neff for Championship patches by contacting Randy Winter at NEFF Company. You can email him or call him at 317-601-3670.